Topical Pain Relief Balm with Broad-Spectrum CBD
Sore from Life?
Recover with Mad Ritual

Cannabidiol (CBD) is a naturally occurring compound found in cannabis, a plant with a rich history as a medicine going back thousands of years. A safe, non-addictive substance; CBD is one of more than a hundred 'phyto-cannabinoids' which are unique to cannabis and give the plant its therapeutic benefits.
Although related to tetra-hydrocannabinol (THC), CBD is non-intoxicating and will not give you psychotropic effects like other cannabis products.
CBD has been shown to help relieve pain and inflammation, improve mood and digestion as well as regulate appetite and sleep.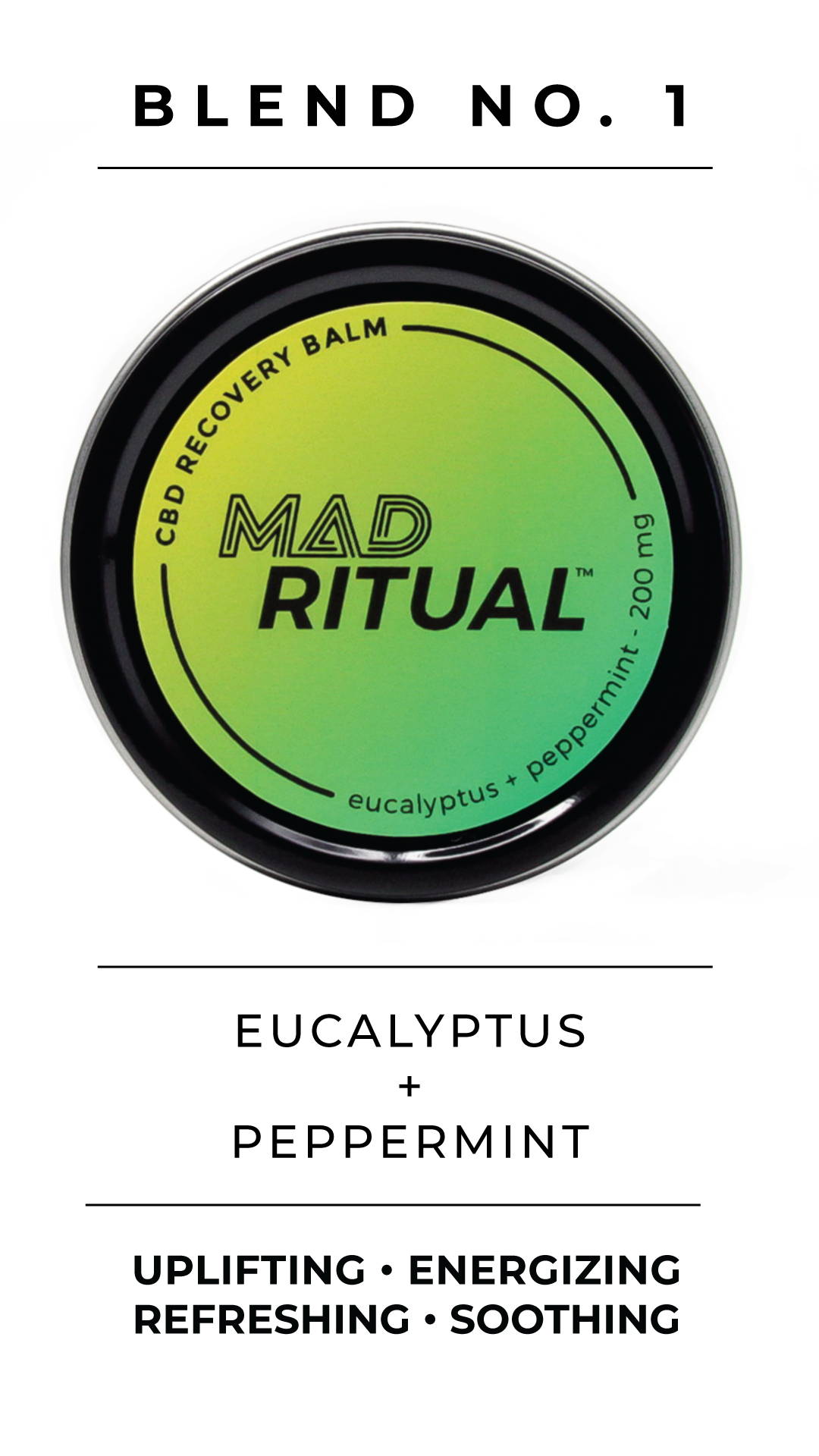 Eucalyptus + Peppermint
$40.00/each
​​​​​​​200mg CBD Muscle Balm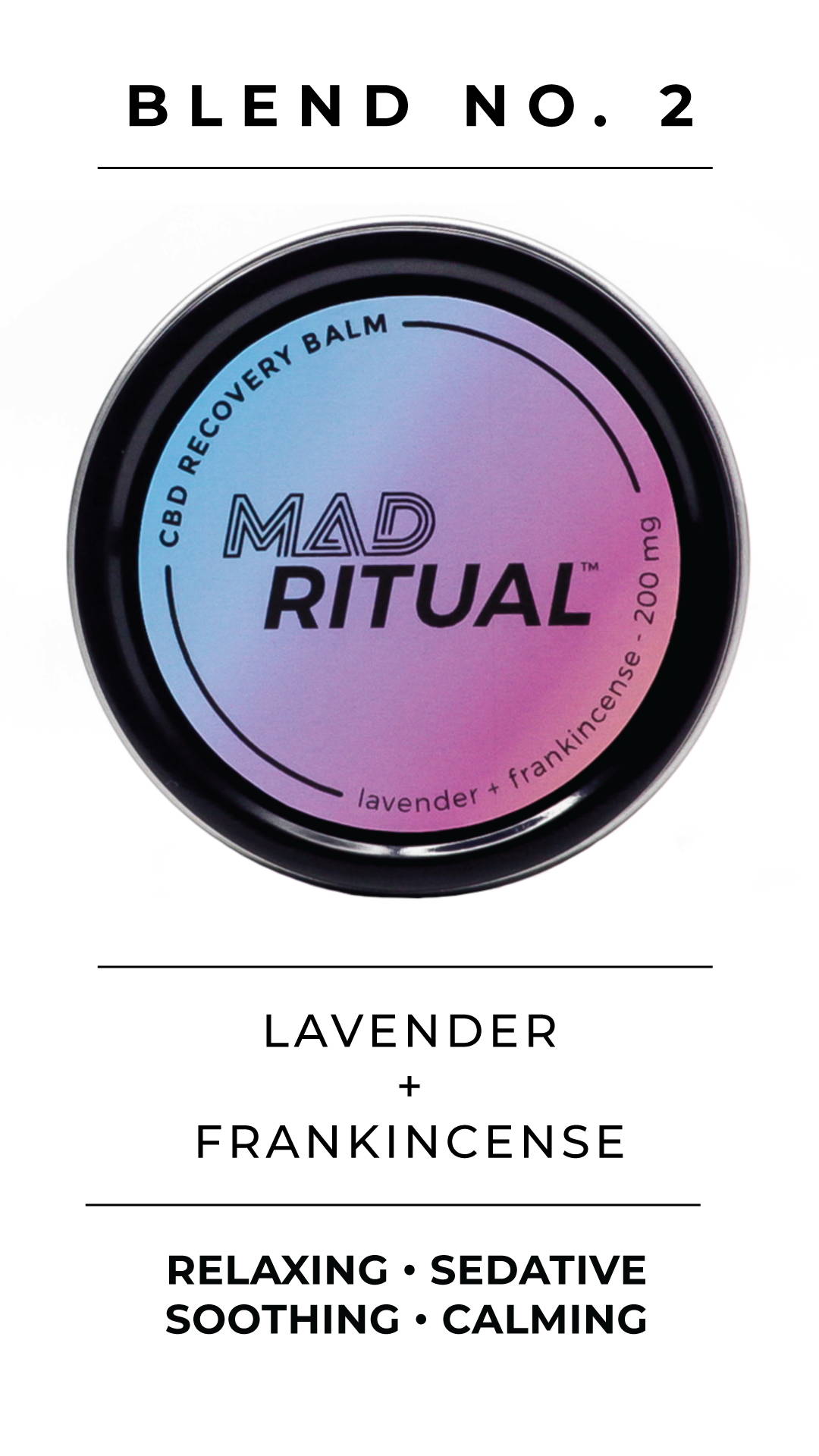 Lavender + Frankincense
$40.00/each
​​​​​​​200mg CBD Muscle Balm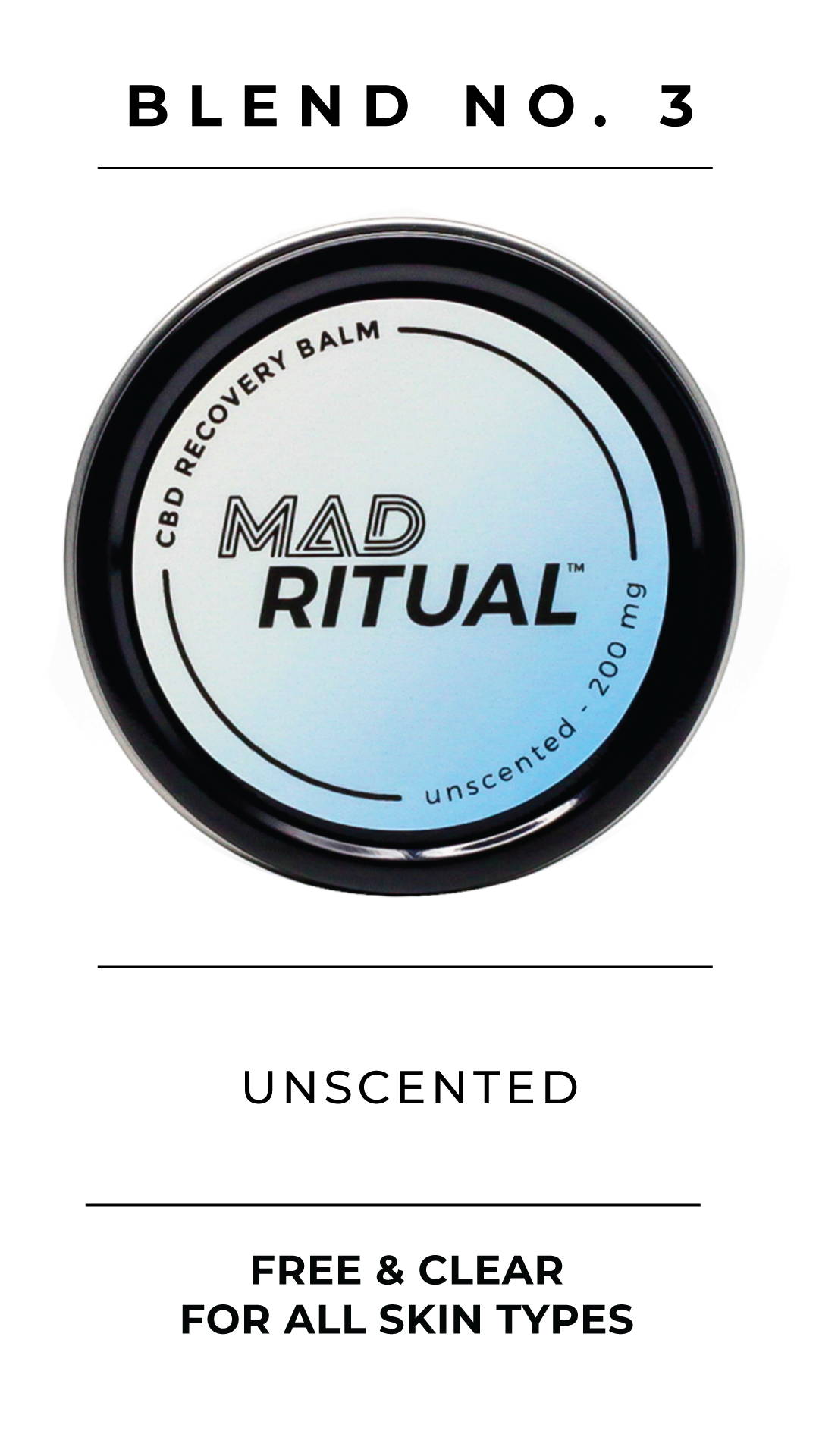 ​​​​​​​200mg CBD Muscle Balm
Rest + Relief Balm Set $65
Enjoy all the benefits of CBD + Self Massage with our Rest + Relief Set. This set helps release tension, improve circulation, stimulate the lymphatic system and promote overall wellness. Broad-Spectrum CBD plus a suite of hydrating oils and butters work to relieve aches, pains, inflammation, skin irritations and more.
Amy and Jess co-founded Mad Ritual to help people bring more balance to their lives. An active life comes with aches and pains. We strive to educate and empower people to explore new options in topical pain relief.
Rebel against outdated recovery products, harmful NSAIDs, synthetic emulsifiers and artificial fragrances.
Mad Ritual is all natural, organic, non-GMO, vegan-friendly and made in the USA. We only use the highest quality, terpene + cannabinoid rich, broad spectrum oil- NEVER isolate - for the full therapeutic benefit known as the entourage effect.